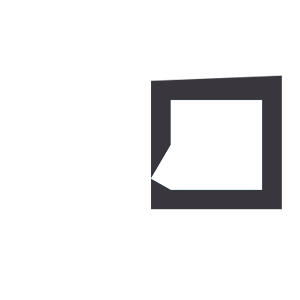 Best Practise

To give you an idea of the many possibilities of working together with external partners, we have compiled some interesting case studies for you in this section.
Josef Ressel Centre Real-Time Visualization of Supply Networks (JRC LIVE)
Many companies and supply chain managers know the vague gut feeling: little knowledge of who supplies the most important suppliers. No concrete information on where the products are currently located in the supply chain and whether they will arrive on time. By how much is the inventory level too high? Will the coronavirus (2019-nCov) affect the security of supply, and which suppliers are affected? Only rough estimates of how many emissions the supply network will emit.
To answer these questions, the interdisciplinary Josef Ressel Centre coordinated by the Logistikum, the University of Applied Sciences Upper Austria's Center of Excellence on Logistics (Steyr campus), and funded by the Christian Doppler Society, is developing a Supply Chain Control Tower. Research partners are the University of Oxford, the University of the Federal Armed Forces Munich the University of Mannheim. The fully automated Control Tower achieves visibility of the value-added network and its players. In addition, it enables real-time monitoring of complex value-added networks. The aim of the project is to support companies in their daily operations, to identify problems and improve in their value creation networks. To improve their performance, the BMW Group and Hofer KG are the first corporate partners to use the Control Tower in their daily operations.
For more information, see https://govisible.org
Josef Ressel Centre for Adaptive Optimization in Dynamic Environments (JRZ adaptOp)
The Josef Ressel Centre for Adaptive Optimization in Dynamic Environments (adaptOp) researches optimization algorithms for the control of dynamic production processes, which can continuously learn, adapt to changes and act with foresight.
Optimization problems in the areas of storage, production and intralogistics can be found for example in the control of cranes, transport vehicles or production lines. In view of the advancing digitalization, the use of mathematical and simulation-based optimization models for process control is an important field of research. In the control of production and logistics processes, dynamic events within the planning horizon have to be considered continuously. For this purpose, the Josef Ressel Centre adaptOp researches proactive and adaptive optimization methods that are able to continuously monitor change events, react to them, predict future events and adapt over time. By combining heuristic algorithms and machine learning, optimization methods can be developed, which support process owners in the best possible way with tailored and comprehensible recommendations for action.
The cooperation partners of the Josef Ressel Centre adaptOp, which is set up at the Hagenberg campus of the University of Applied Sciences Upper Austria, are the University of Vienna and the companies voestalpine Stahl, LogServ, Industrie-Logistik-Linz and LiSEC Austria. The Centre is financially supported by the Federal Ministry for Digital and Economic Affairs and the National Foundation for Research, Technology and Development.
For more information, see https://www.adaptop.at
Josef Ressel Centre for Phytogenic Active Substances Research
Phytogenic active substances (phytamines) are plant-based chemical compounds that can have a positive effect on human and animal health. It is estimated that more than 28,000 different plant species have corresponding medicinal effects, with only a fraction being used in today's medicine or nutrition. In addition, detailed information about the potential effects is usually lacking. Nevertheless, natural chemical compounds have long been an important source of new pharmaceuticals and offer a unique structural diversity. Consequently, essential research questions are asked within the framework of this JR Centre in order to lay the scientific foundations for the use of phytogenic active substances in the prevention and also selective treatment of human civilization diseases (obesity, diabetes) and in the improvement of animal health and performance. Different in-vitro, in-vivo, in-ovo and in-silico test systems are used. In addition, a comprehensive chemical-analytical characterisation and quantification of phytogenic substances is carried out.
Scientific studies show that phytogenic food components or isolated phytogenic active substances have a positive influence on human health when consumed as part of the daily diet. For example, it has been proven that a diet rich in polyphenols can prevent cardiovascular diseases. Furthermore, anti-cancer activities, but also multiple modes of action against diseases such as Alzheimer's, obesity and diabetes have been identified. Nevertheless, the actual effect of phytamines at molecular and cellular level often remains unclear. Further studies to clarify possible functional modes of action and to identify potential bioactive components or to estimate the toxic potential are therefore of major importance.
Phytamines have also gained enormously in importance in recent years as bioactive feed additives in animal breeding and feeding due to the ban on antibiotics as growth-promoting feed additives. In this context, phytogenic active substances are also being discussed as a possible natural substitute.
For more information, see  https://forschung.fh-ooe.at/coe-lte/
Josef Ressel Centre for Thermography and Non Destruktive Testing of Composite Materials
The aim of the Josef Ressel Centre is the development of a unique imaging technique which allows a three-dimensional reconstruction of internal structures based on thermographic measurement – the so-called thermo-tomography. With the help of thermo-tomography, the detection and identification of defects in composite materials during their production and maintenance will be significantly improved. The combination of mega-pixel infrared cameras, spatially and temporally modulated optical laser excitation and multi-dimensional reconstruction methods will expand the fields of application, especially in the aerospace and automotive industries.
A simplified version of thermal tomography is already being used by our business partner in series testing for safety-critical aircraft components. Last year, FACC was the first and only aerospace supplier worldwide to receive technical confirmation from Boeing for the practical application of thermography in serial production.
For more information, see https://www.fh-ooe.at/en/
"Radlkarte 2.0" Cycling Map
On behalf of the City and Province of Salzburg and supported by the Austrian Climate and Energy Fund (KLIEN), the Department of Geoinformatics of the University of Salzburg developed an interactive street map of Salzburg as part of the exciting "Radlkarte 2.0" project. Based on the graph integration platform GIP, cyclists can use their browser or a special app to get information on their planned route. What's more, the map also offers up-to-date information on weather conditions, public transport connections or street inclines. Data management as well as development of models and algorithms was handled by the GI Mobility Lab of the University of Salzburg. Sounds interesting? Then hop on your bike and plan your next route here: http://www.radlkarte.info
P.L.E.A.S.E. Vaccinate
Many of us get that queasy feeling when they see a syringe. The University of Salzburg's Department of Molecular Biology and Liechtenstein-based medical engineering company Pantec Biosolutions are currently working together on an exciting research project to make this unpleasant feeling before a vaccination a thing of the past. The "P.L.E.A.S.E. Vaccinate" project is based on the fact that most of today's vaccinations are applied via intramuscular injection although muscles aren't considered a particularly immunogenic route. Studies have shown that skin vaccinations (e.g. by way of intradermal injection) not only lead to better antigen transport to the lymph nodes, but at a lower dosage also show the same immunogenicity as intramuscular injections. In their joint project, the University of Salzburg and its industry partner are developing a new painless infrared laser to create micropores in the uppermost skin layer and apply vaccinations transcutaneously.
Instrument Collection in Salzburg and Innsbruck
University meets museum – this could be the catchphrase for the university project "Instrument collection in Salzburg and Innsbruck", carried out by the Mozarteum University Salzburg together with the Paris-Lodron University of Salzburg, the Paracelsus Medical Private University of Salzburg, the renowned Salzburg Museum and the Ferdinandeum Innsbruck. The project focuses on a long-term concept for successful collaborations between universities and museums and currently works with two of Austria's most valuable instrument collections. Select historic instruments from the Salzburg Museum and Ferdinandeum museum are explored, re-built and eternalized by way of sound and video recordings. In addition to museum concerts by students and teachers, the project also involves joint lectures and excursions. It's a well-known fact that music connects people, but this interesting project shows that it also connects universities and museums!
LiTech
Supported by the FFG, the "LiTech" project focuses on the development of easy-to-use industry appliances and the future implementation of natural user interfaces (e.g. control and interaction via language, gestures or eye movement) for the configuration, operation and communication of highly complex professional applications. To achieve this task, the University of Salzburg has joined forces in a consortium together with the Vorarlberg University of Applied Sciences, the Technical University of Graz, AlphaGate GmbH, Dorner Electronic GmbH, Gebrüder Weiss GmbH, System Industrie Electronic GmbH and WolfVision Innovation GmbH. This competence centre addresses scientific questions and technical challenges of alternative user interfaces and their use in industry applications, ranging from tool control for real-time data presentation to the interaction with medical computer equipment and the installation, adjustment and supervision of packaging machines in cleanrooms. The developed technologies and interaction concepts are designed to support users in their daily operation and interaction processes. Key research areas of LiTech include complexity reduction of user interfaces in professional applications, research and user-friendly design of natural and alternative methods of interaction between man and machine and the ad hoc integration of user feedback into industry applications.
SALTO
SALTO is short for "SAlzburg Together against Obesity" and is a regional prevention project for kindergardens and municipalities carried out by the Interfaculty Department of Sport and Exercise Science of the University of Salzburg together with the Department of Paediatrics and Adolescent Medicine, SALK and the Paracelsus Medical Private University. The aim of the initiative is to increase the number of Salzburg's children with a healthy weight at school enrolment. By working together with kindergarden teachers and parents, the projects tries to encourage children to eat healthier and do more sports. This is achieved by way of interdisciplinary and theory-based methods and profound evaluation of the kids' motor skills as well as the nutrition and activity preferences of children and parents. In addition, the project collects anthropometric and demographic data from all participating kindergardens.
SALTO is run as a PPP project (public-private partnership), meaning that public and private organizations are working together, contributing their expertise as well as materials and funding to the project. While the public sector creates adequate conditions for the implementation of the project and protects the interests of common welfare, private partners use their expertise to ensure the project's economic feasibility and promote a healthy lifestyle. SALTO also works closely together with educational institutions for kindergarden teachers (BAKIP and ZEKIP) in order to integrate the latest research findings and ensure sustainability of the project. As all partnerships are focused on maintaining project integrity, SALTO developed a Code of Ethics for all private partners. For more information, visit www.salto-salzburg.at.
Christian Doppler Laboratory for "Contextual Interfaces"
Every day, we are surrounded by technical systems. Their success is largely based on the interfaces between technology and users that we interact with every day at our workplace, on the way there or in our leisure time. Unfortunately, these interactions aren't always satisfying, efficient or fun but often characterised by problems. That's why the Christian Doppler Laboratory for "Contextual Interfaces" of the Center for Human-Computer Interaction (Department of Computer Sciences, University of Salzburg) explores technologies in certain contexts of our lives, such as factory and automobile settings.
In a nutshell, "Contextual Interfaces" refer to the fact that interfaces between people and technical systems should be suited to the use in certain environments. For instance, using a computer at work is often very different to the way we would use the same device at home. The same is true for cars: when interacting with our sat nav system, we should actually be doing something more important – concentrating on the street ahead.
The aim of the Christian Doppler Laboratory is to gain scientifically sound research results on interfaces in different contexts in order to improve interaction. To do so, the project explores interactions between people and technologies in factory and automotive contexts with the help of new, context-relevant methods. In addition, the project focuses on recommendations for improvement and the development of new, sometimes unusual forms of interaction. Future users are then experimentally confronted with these approaches in different situations in the laboratory as well as in the field. For research to be as close to our reality as possible, the CD Laboratory is working together with industry partners such as AUDIO MOBIL Elektronik GmbH from Ranshofen for the automotive context and Villach-based Infineon Technologies Austria AG and Linz-based KEBA AG for the factory context. The Christian Doppler Laboratory for "Contextual Interfaces" is supported by the Federal Ministry of Science, Research and Economy and the Austrian National Foundation for Research, Technology and Development.
Assist 4.0
Today's industry is characterised by increased automatization and networking. More and more steps of the productions process are being automated and machines are exchanging a growing amount of information. This development labelled "Industry 4.0" brings with it new challenges and opportunities for man and machine. In this context, the FFG-supported "Assist 4.0" project focuses on the development of assistance systems to support the work of production and service staff with the help of new information and communication technologies. In addition, the project aims to develop strategies on how people and machines can interact in an improved way. To work on "Assist 4.0", the University of Salzburg has formed a consortium with Knapp AG, Infineon Technologies Austria AG, AVL List GmbH, evolaris next level GmbH, Research Studios Austria Forschungsgesellschaft mbH, and XiTrust Secure Technologies GmbH. The consortium has joined forces to develop a new assistance system that should be mobile as well as context-sensitive, meaning that the system is not limited to use at a certain location and can react to present conditions in different environments (e.g. display brightness). In addition to a wide range of functionalities, the system comes with high usability, user experience, acceptance and security. As a real-world scenario, the assistance system could be used to support maintenance works for industry machines.
An important research aspect of "Assist 4.0" is the processing of information, which should be up-to-date and include environmental data to support production workers in (partly) automated production processes. To achieve this, the "Assist 4.0" project focuses on the development of concepts to enable man-machine interaction on different levels (touch and screen-based interaction, intuitive visual surfaces, navigation and controls, language and gesture control, eye tracking, automated recognition of facial expressions and body language,…). In general, aims of "Assist 4.0" include the user-friendly design of technologies to support people in their decisions as well as the user acceptance and security (safety, security, privacy) of the developed solutions.